Is the issue gender or secrecy.
Australia is backward when it comes to gender equity. I felt that on flying back to Australia from my world trip. What the men don't understand is it is unbelievable hard for women to be acknowledged on their merit. I've never been given opportunities. I had to go on my own and I lived in poverty for over 10 years. I've come up against misogyny and it was due to an ingrained attitude to inequality.
A prominent businessman has quit the club. He makes the point that some of them are sitting in Courts. I have certainly experienced a judge running me down in a court when I reported sexual harassment, I was positioned as a perpetrator when I had sought mediation to solve problems. I was open to dialogue. I couldn't understand why I was treated the way I was. I will always treat men with respect as I see equality but it is not equivalent and it causes great harm. I nearly took my life quite a few times as I had no support. I am not bitter it was an education.
They seem to get threatened if you have an intellect rather than an exciting conversation to explore. Some have rigid views not open to diversity or those of perceived "lower" class or "no assets". They respond to power not merit.
To be honest, I am over it. I am not interested. I wouldn't join even if I was asked. I don't believe they would be interested in real change nor treat me as a equal which is important to me.
Australian Club member quits after vote to exclude women
Australia Club member quits in protest over decision to not allow women
Australia Club member quits in protest over decision to not allow women

Victoria records five local cases of COVID-19 as Melbourne apartment complex locked down

Gladys Berejiklian on family separated from dying dad

Restrictions to ease in Victoria

Giant spider emerges in cockpit during landing

Police raid Sydney apartment complex

Paramedic winched down to woman after significant embankment fall

Melbourne apartment complex lockdown tough but necessary, expert says

Victoria facing spider plague after floods

Australia and UK sign free trade deal

Pfizer doses being dumped because people aren't showing up to appointments

Biloela family reunited in Perth after daughter's hospitalisation

Privacy concerns over Western Australia's mandatory QR Code system

Police use tyre spikes to end low-speed chase through Adelaide

COVID-19 nasal spray trialled

Queensland's budget deficit better than expected

Biloela family talks after Perth relocation

Spiders blanket Gippsland after floods

Western leaders gather for 31st NATO Summit in Brussels

Morrison holds breakfast meeting with Johnson in UK

Police search tip for missing Melbourne mother
Mr Cousins, who is a former Telstra director and ex-president of the Australian Conservation, told Today he was stunned by the decision made by members of the elite club.
"I had assumed there was a small group of people in this club who might hold these views," he said.
"But I had absolutely no idea that two-thirds of the people present – and it was the biggest crowd ever in the 100-and-whatever-year-history of the club – two-thirds of them voted against this in 2021.
"I just cannot believe it."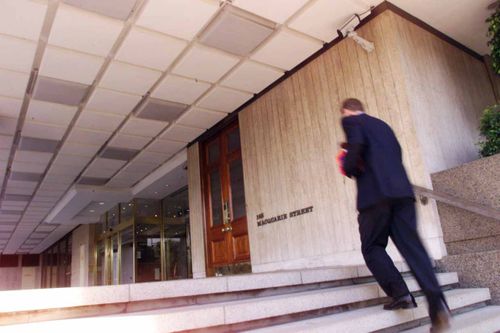 The elite club was founded in 1838 and since then has only allowed men to join as members.
Former prime minister John Howard celebrated his 80th birthday there in 2019.
Other well-known members include George Pell, Malcolm Turnbull and James Packer.
In order to change its rules and allow women to join, 75 per cent of members needed to vote in favour of the proposal, a number that was nowhere near reached.
Mr Cousins said those who voted in favour of allowing women to join, including himself, spoke of the move as a social justice issue.
He said members against allowing women in were worried about "trivialities" such as whether the club's décor would need to change and whether members would be forced to modify their behaviour at lunch.
Mr Cousins said the Australian Club was an important place where industry leaders came to meet and excluding women was "dead wrong".
"Some (members) are still running big companies or chairing them … and signing off on statements in their annual reports that say, 'We're all for gender equality,'" he said.
"Yet here they are voting to prevent women from coming into a place, which is an important place in a way because that's where people do talk about who might get the CEO job and who might do this and who might do that."
Mr Cousins said he was aware the exclusive club's powerful members could make it difficult for people who spoke out against the institution.
"I'm at a time of life where I couldn't care less, but let's say you still are making your career," he said.
"It's done in a way where you come up for a job or a position or an interesting thing that you would like to do and somebody just quietly says, 'you know, he's not quite right. I wouldn't have him.' That sort of thing," he said.