In the public interest.
The perceived fears arising from the coronavirus and the actual impact is surfacing.  The real issue in my view is the social problems that are largely masked and not dealt with in respect of confronting violence not by force but by delving into the constructs of violence in man's image.  Violence comes from fear (false evidence appearing real). It is largely a call for help as a person can't cope when they lash out.  Men are not taught emotional intelligence, how to communicate how they feel, they bottle and suppress as it is unacceptable for them to cry or feel vulnerable.  This is not being dealt with and funding won't change the root problem.  Denial typically occurs or narratives around 'feminism', 'hairy armpits' (I smile) and the gender wars.  This need not be.  It is about gently dealing with violence and reframing the masculine.  His softening and feeling will be his liberation from social constructs that call him 'weak' or a 'girl' if he shows pain. 
Other interesting questions around the whole lockdown and coronavirus phenomenon.
War or problem to be solved?
Social control or social distancing?
Control is powerlessness that imposes over others. It masks what is out of control 'within'. The war mentality must destroy what causes upset or powerlessness. War against anything only increases the problem as it escalates. You have to de-escalate to see the challenge in issues, to look for the opportunities in solutions and to be fair minded to all sides in order to balance outcomes.
Restriction of movement, restriction of work will build powerlessness, anger and frustration behind closed doors. 
The Prime Minister has mentioned his concerns about domestic violence which reveals it is a serious problem.  Money will not solve these problems, it is about social change or a paradigm shift as the real transformation.  Men must look at power and control and the suppression of their emotions as they seek to craft a world in their image.  We must develop Cultures of Peace to ensure social stability. This means reframing what is to be a male, the idea of patriarchy, use of force and control as security, male violence as acceptable and to question thinking that leads to violence. We must learn how to transform not business but society to find inner peace. This narrative is largely left to the side yet it should be front and centre.
This short note is from the editor of the Conversation and then an article from the Mandurah Mail on the Lockdown and domestic violence.
Editor's note
Since the lockdown measures to curb the coronavirus pandemic began, experts have warned that people being kept at home for much longer than usual – and under stress – would lead to a spike in family violence. New preliminary research by Amanda Gearing shows the horrible truth of this: over the past four weeks, she has been contacted by a dozen women who believe they and their children are at risk of being murdered.
Many of these women, Gearing writes, have likened their situation to "domestic terrorism" – they will spend their next months feeling like hostages, desperately trying to save their lives and those of their children.
As one woman said: "I'm trying to work out what to do before I end up in a body bag but that seems unavoidable right now."
However, a better understanding of the link between coercive control and intimate partner homicide, Gearing writes, may enable authorities to intervene sooner and legislate to criminalise coercive control, as the UK has done.
https://www.mandurahmail.com.au/story/6705364/lockdown-hiding-domestic-violence-stats/?cs=9397
Lockdown hiding domestic violence stats
The full extent of the rise in domestic violence during the coronavirus won't be known for months.
There's a deeply concerning consensus among anti-domestic violence advocates that coronavirus lockdown measures are cloaking rapidly escalating abuse in family homes across the country.
Job losses, financial hardship, isolation, working from home and cabin fever are among the stresses that are confronting couples, many for the first time, brought on by COVID-19.
Not to mention the added pressure of meeting the constant needs of young children while in lockdown.
The full extent of the rise in domestic violence will not be fully known for months, but experts agree the final figures will not be easy reading.
It's expected that once lockdown measures are lifted and some normality returns to life with people even just heading back to to work, DV reporting will peak, says Griffith University associate professor Jennifer Boddy.
"If we have everyone in the one household being required to isolate, victims of violence can't reach out without their presence being missed," Ms Boddy, a senior lecturer in Social Work, said.
"It's when they can get away from their partner they can get help and we are potentially a long, long way from that."
Just last Sunday, Prime Minister Scott Morrison announced an initial $150 million for domestic, family and sexual violence support due to the fallout from coronavirus.
Google has noted a 75 per cent increase, year-on-year, in searches for related to domestic violence and domestic violence hotlines.
The government funding can't flow through soon enough, says Domestic Violence New South Wales (DNVSW) co-ordinator Renata Field.
The peak body, which represents more than 60 services across the state, has received differing responses from its services, from a zero increase to 40 per cent, and that in itself was alarming.
"Some are saying it's similar (to usual figures) and that's very concerning because it may mean people cannot reach out for help," Ms Field said.
She said they wanted more resources poured into assisting victims once measures are lifted and the true impact of lockdown and isolation is known.
"We know some people won't be able to reach out for help until it's safe for them physically walk into services," Ms Field said.
In the aftermath of the 2009 Victorian bushfires it became apparent that there was an escalation in domestic violence from men who had shown no signs of ever being aggressive towards their partner, Ms Boddy said.
While those prone to inflicting domestic violence became even more aggressive.
"I hate to say but some perpetrators of violence will use these measures to further isolate the victim and inflict more abuse," Ms Boddy said.
"We saw some research that came out of the 2009 Victorian bushfires where women described experiencing violence after the fires that they had never experienced before.
"It's possible the stress of the situation means some men will use violence when they have not done previously."
Besides there being assistance and protection for victims, there are services for men – who find themselves in an aggressive frame of mind – to reach out to.
Men's Referral Service (MRS), which has an around the clock helpline among other services, will be pitching for a portion of the $150 million in funding to assist and reduce domestic violence.
The service had a 25 per cent increase in calls after Hannah Baxter and her three children were killed in February and that trend is likely to continue because of the coronavirus crisis, says CEO Jacqui Watt.
"I don't know if we have even seen the tip of the iceberg," Ms Watt said.
"We think women's services will have an increase, and so will we, and want to work together with them as much as we can and let people know there is someone at the end of the phone they can talk to.
"We work on the basis no one wants to be a violent partner or violent parent and we are trained to help people understand that their actions are having an enormous impact on people."
NSW Domestic Violence (1800 65 64 63)
Men's Referral Service (1300 766 491) for men, or friends and family of men using violenceI
1800 RESPECT (1800 737 732)
Australian Associated Press
Top stories
New research shows Australian women living under new coronavirus regulations are in fear of their lives from abusive partners or former partners. Action must be taken now to stop it.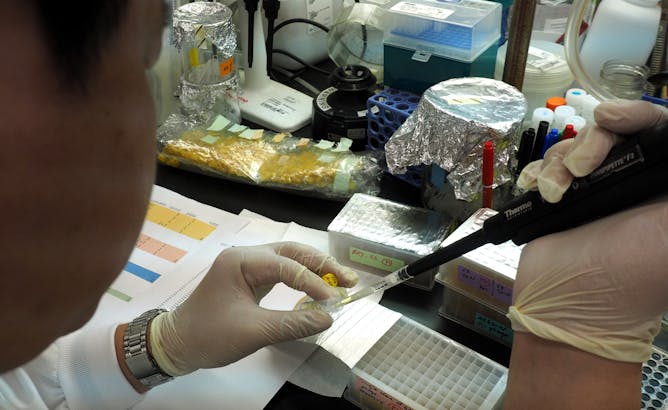 A test that detects antibodies against the coronavirus behind COVID-19 would reveal those people who have already encountered the virus – and therefore who might be ok to resume normal life.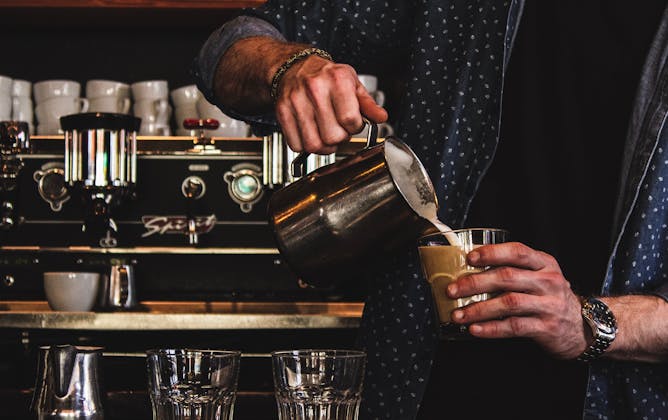 About one million casual workers will miss out, simply because they haven't been with their latest employer for more than 12 months.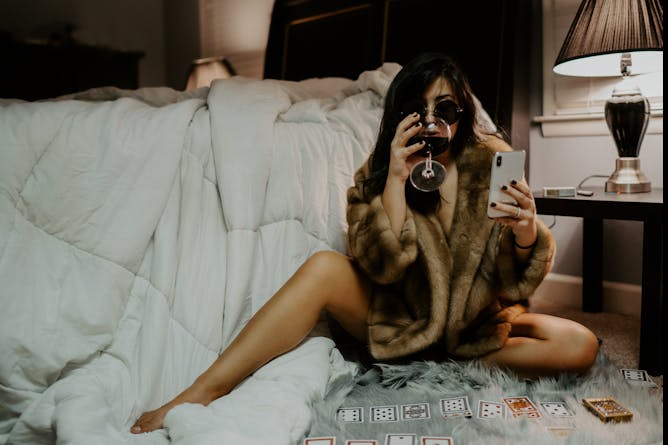 How do you encourage people to date when social distancing? Apps are trying to figure it out.
Health + Medicine
Private hospitals will be on the frontline in the coronavirus battle, under an arrangement with the federal government that makes available the sector's more than 30,000 beds and 105,000 workforce.

For a start, there are four behaviours you want to avoid.

Mosquitoes are responsible for a number of potentially deadly illnesses, but they're highly unlikely to be playing a role in the COVID-19 pandemic.
Education
Gullibility, cynicism, pride, closed mindedness, negligence and wishful thinking. If you can use any of these to describe your reasoning, it's likely you're committing a sin of thought.

Around 20,000 students are homeschooling in Australia. It's a different form of schooling to learning from home while schools are shut due to COVID-19. But homeschooling does provide some tips.
Environment + Energy
Chimbu is a baby tree kangaroo, and he is the latest success in a complex web of international conservation.

With a bit of sensible planning, you can retain plants close to your home without creating a huge bushfire risk.
Business + Economy
Rarely do we think about what super is for, and even more rarely do we think about whether it is capable of achieving those aims.

Australia's farmers may not be able to do without foreign workers coming into the country.
Arts + Culture
New grants to aid the arts and culture sector are welcome. But as we look for distraction and meaning in isolation, a bigger correction is needed to how the government values Australian creativity.

In 1790, Xavier de Maistre was imprisoned in his house for six weeks, and he took to travel writing about his bedroom. Is this the new coronavirus travel writing?
Science + Technology
While 'good drones' have been valuable in this pandemic, using drones to embed new systems of surveillance could be a dangerous and slippery slope.
Politics + Society
The 'war cabinet' is vital in a time of crisis, with the federal and state governments all having a say. And once the crisis has passed, parliament will resume its normal function.

It's hard to keep up with what's regarded as essential and non-essential services.
Cities
Long before coronavirus hit Australia we were moving less between states and regions. Some worry about economic impacts, but a greater concern is inequality if some people find themselves 'trapped'.