In the public interest.
https://www.theguardian.com/world/2020/mar/06/concerns-over-lack-of-strategy-to-protect-rough-sleepers-from-coronavirus
Concerns over lack of strategy to protect rough sleepers from coronavirus
Government urged to provide guidelines as homeless people likely to be more vulnerable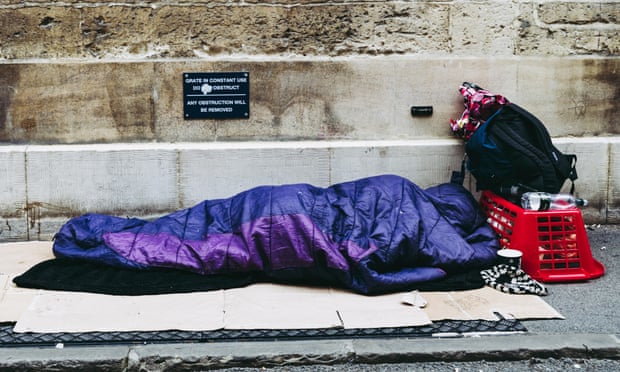 Concerns have been raised that the government has no clear strategy in place to protect homeless people from catching coronavirus.
The homeless charity Crisis, together with the Liberal Democrats, are asking for immediate guidance on how to help rough sleepers who are likely to have pre-existing health conditions that make them vulnerable to the illness.
Advice is also needed on how the self-isolation protocol could work for people who live on the streets and how they can regularly wash their hands, they suggest.
Matthew Downie, director of policy and external affairs for Crisis, said: "People sleeping rough are particularly vulnerable because they are more likely to have a range of existing health conditions and face specific challenges in that they may be unable to regularly wash their hands, nor can they self-isolate if they feel unwell.
"This guidance must set out what measures government is taking to ensure rough sleepers get appropriate health checks, what accommodation will be provided so that people can self-isolate and advice for the public on how best they can support people who are homeless during the coronavirus outbreak."
The Liberal Democrat MP Layla Moran has written jointly to the housing secretary, Robert Jenrick, and the health secretary, Matt Hancock, to seek clarity and urge the government to act.